TeachThought University Library
Learning models, research, practical strategies, resources, and more–all ad-free for a reader-centered experience.
Improve the quality--and sustainability--of your teaching.
Do you remember why you decided to become a teacher? Are you wiser now? Energized for growth? Frustrated or exhausted? All of the above? Nurture–or rediscover–your passion for pedagogy, content, colleagues, and most importantly, your students by exploring a purposefully diverse continuum of resources. From conceptual thought leadership to practical strategies, tips, and ideas for use in your classroom tomorrow, our quickly growing library has thousands of timeless entries to help make great teaching more sustainable.
Teaching In The Modern Classroom
Critical Thinking. Assessment. Literacy. Data. Time Management.
What are the skills and concepts that make great teaching sustainable? From timeless pedagogical principles of assessment and student engagement to modern practices of personalizing learning through technology, clarify what you need as a teacher to survive–and thrive–in the modern classroom.
Articles, resources, and more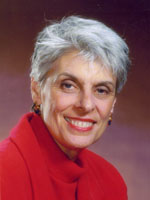 TeachThought is an incredible resource for practitioners….(they) have an amazing knack of being able to take complex ideas and make them easily understood without losing their integrity. 
Bena Kallick, Co-founder, Habits of Mind

It is difficult to pinpoint what TeachThought has given me this year…your model is the most holistic I have yet to encounter.–the most
student-centered and more simply put, the most human.
Nilofar Hassanzadeh, Reader
Progressive, thoughtful, sustainable teaching.
Learning Visuals, Models & Frameworks
The foundation of teaching is mastering how people learn. We make it visual so complex ideas are easier to understand.
A powerful combination of strategies, research, theory, and thought leadership.
Every teacher has unique needs. The resources we provided are purposefully diverse in format, topics, and practicality. From forward-thinking ideas and learning frameworks to fill-in-the-blank planning templates, TeachThought University is the most flexible learning platform for teachers around.

Critical Thinking
Evaluate and synthesize multiple sources of information to create and transfer new knowledge within and outside of the classroom.

Project-Based Learning
Ideas, strategies, frameworks, research, apps, definitions, planning guides, and more to help your students learn through projects.

Inquiry
Curiosity can drive your lessons effortlessly forward with you having to constantly 'push.' So how can you consistently 'cause' it?

Sustainable Teaching
Teacher mental health. Stress. Time management. Professional learning networks: the challenges and opportunities of modern teaching.
Theory
While teaching grounded in evidene and research is important, thought leadership and speculative futurism is essential to progressive pedagogy.

Growth Mindset
What are the underlying assumptions you bring to the lessons you teach? How do your students respond to complexity or adversity?

Technology
Google classroom, apps, video games, virtual and augmented reality, mobile learning, and more.

Classroom Management
Student-teacher relationships are crucial to strong classroom management, but so is clarity, consistency,
Blended Learning
From the flipped classroom to part-time remote teaching, explore the essential elements of blended learning.

Student Engagement
Student engagement is an essential principle of sound pedagogy. What are its primary characteristics and benefits?

Data & Assessment
Assessment is, in part, the process of collecting data to revise planned instruction--and it doesn't always have to be complicated.

Literacy
The ability to deconstruct complex texts and write with clarity and credibility are central to formal learning.
Subscribe to our newsletter