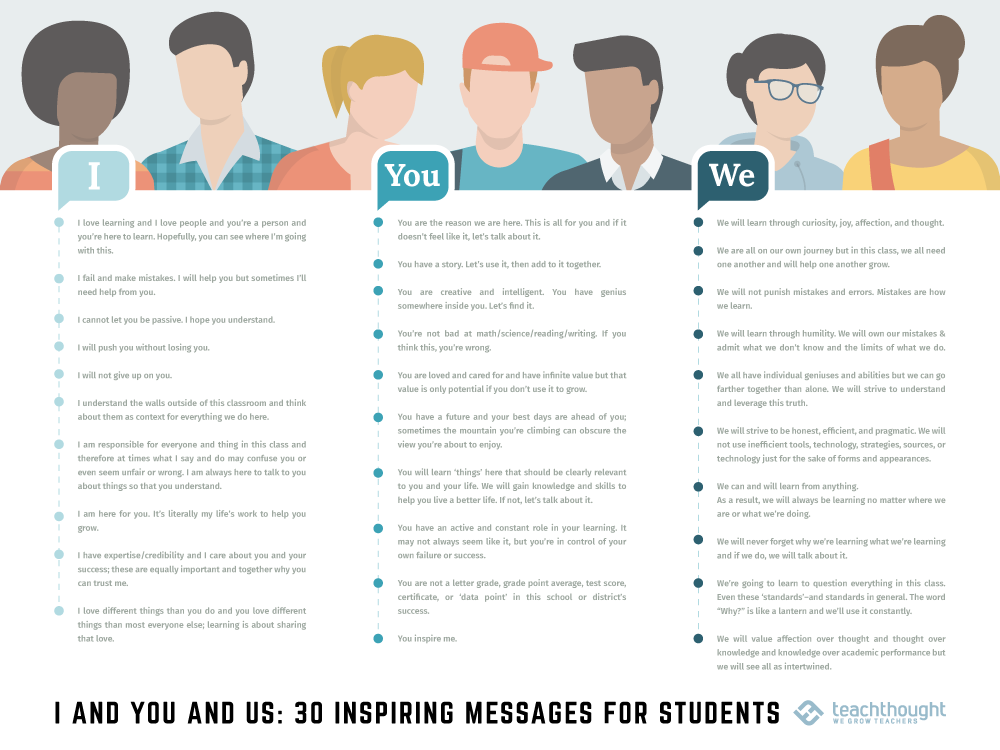 I And You And Us: 30 Inspiring Messages For Students
I am responsible for everyone and thing in this class and therefore at times what I say and do may confuse you or even seem unfair or wrong.
Access to this content is restricted. If something seems wrong,
contact us
.