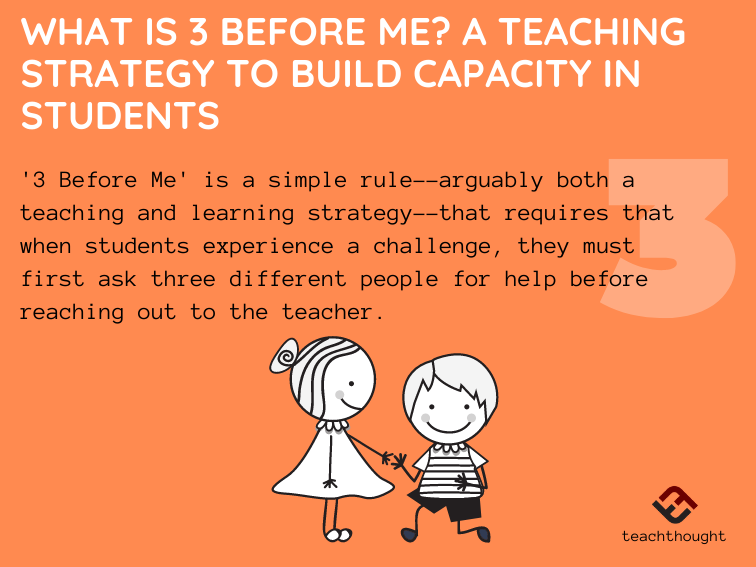 What Is 3 Before Me? A Teaching Strategy To Build Capacity In Students
'3 Before Me' requires that when students are stuck, they must first try to solve the problem in 3 different ways before asking the teacher.
Access to this content is restricted. If something seems wrong,
contact us
.