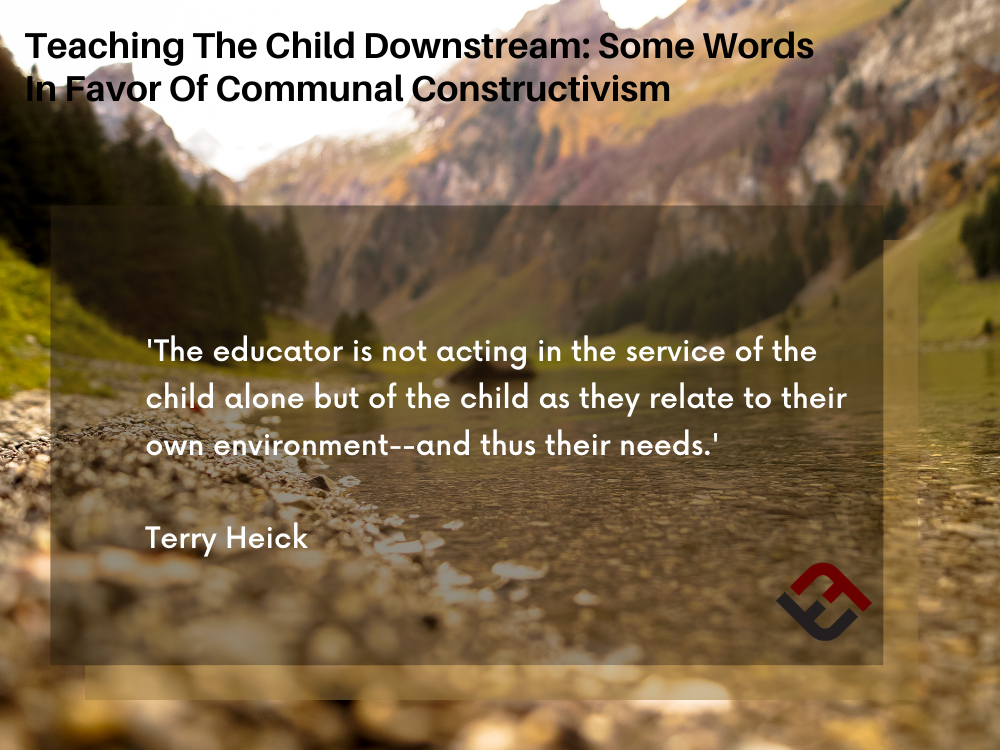 Teaching The Child Downstream: Some Words In Favor Of Communal Constructivism
The educator is not acting in the service of the child alone but of the child as they relate to their own environment--and thus their needs.
Access to this content is restricted. If something seems wrong,
contact us
.