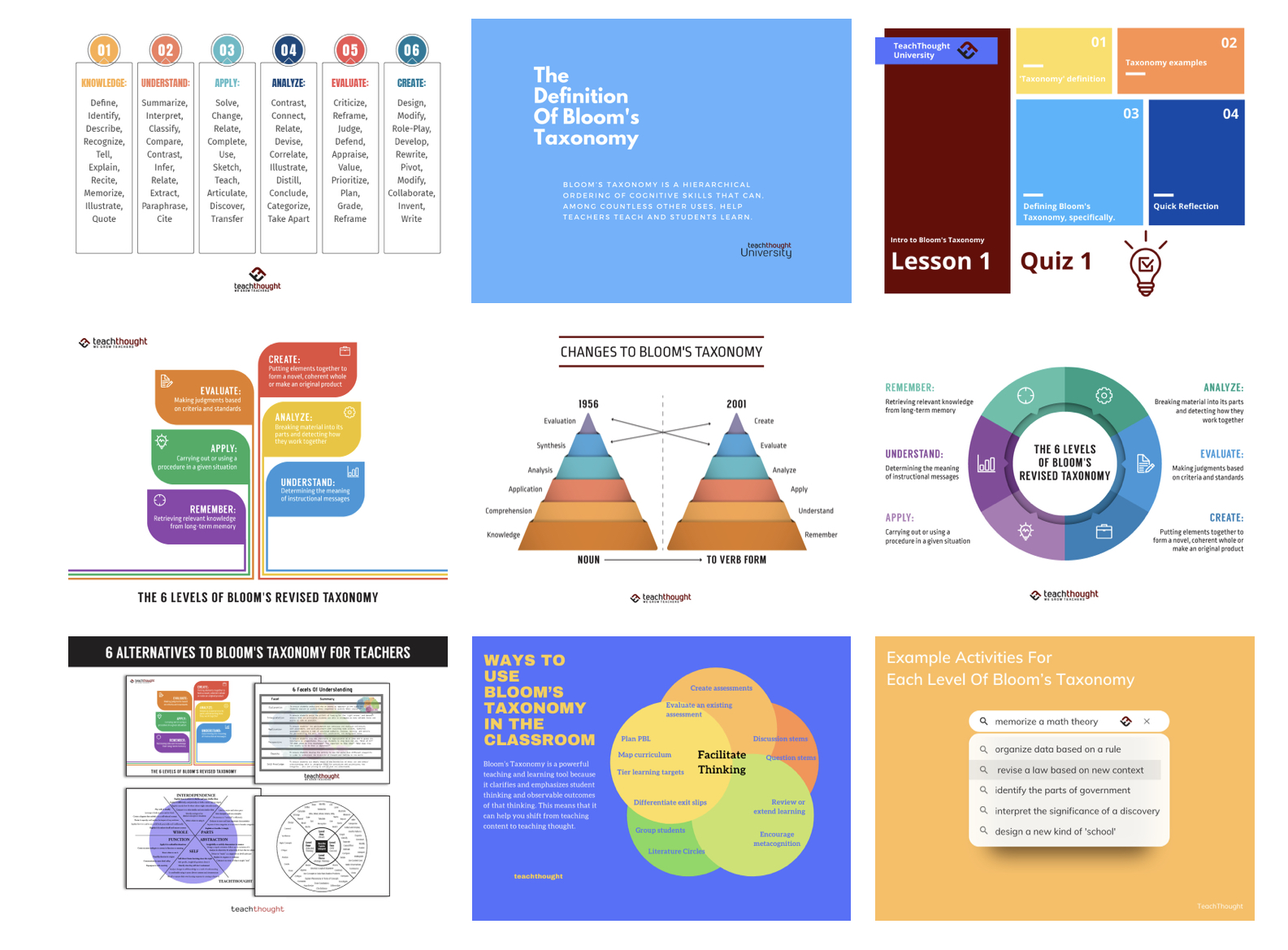 14
Lessons
5
Assessments
14
Reflection & Transfer Prompts
6
Credit Hours
Skill Level
Novice to Intermediate
"TeachThought is one of the most substantive educational organizations, consistently offering thought-provoking and practical ideas and resources."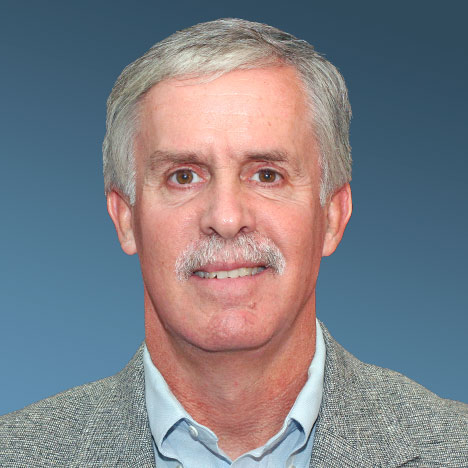 Jay McTighe
Understanding by Design
Connect
introduction to Bloom's taxonomy
Bloom's Taxonomy is a hierarchical ordering of cognitive skills that can help teachers teach and students learn. In this course, you will learn about the original goals and development of Bloom's Taxonomy, the language and parts and functions of the taxonomy, and how to begin using it more effectively in your classroom.
Learning Objectives
Define 'taxonomy' and give two examples
Summarize the original development of Bloom's Taxonomy
Identify and prioritize changes (and the purpose of those changes) to the framework
Define key terminology (e.g., knowledge, metacognition, transfer, etc.)
Identify the 4 types of knowledge in the framework
Recall and define each level of the Cognitive Process domain and example activities at each level
Explain the potential benefits of using the taxonomy–and how it can be used incorrectly
Summarize common misconceptions and misunderstandings of the framework
Recall ideas for using Bloom's Taxonomy and identify at least 3 ways to begin in your own classroom
Identify the various parts of the full work (e.g., Knowledge types, multiple domains, Taxonomy Table, etc.)
The benefits for you as a teacher
While only an introductory course, you will finish with a strong foundational knowledge of Bloom's Taxonomy, a powerful framework for clarifying and promoting thinking (including critical thinking) in your classroom.
You will be better able to avoid common mistakes in the application of the framework, have dozens of ideas and strategies for its use, and improve your understanding of the relationship between learning objectives, student thinking, and the design of lessons, assessments, and units you use to teach.
Ideally, this makes teacher planning a bit quicker and simpler, but more crucially, you can move beyond the mere 'levels' of the taxonomy to more fully integrate the original (and revised) visions of the framework into your classroom over time–from knowledge types and cognitive demand to metacognition, personalized learning, and a step closer to a critical thinking classroom.
Are You Ready To Begin?

Purchase

"TeachThought is an incredible resource for practitioners. Terry Heick has an amazing knack for being able to take complex ideas and make them easily understood without losing their integrity."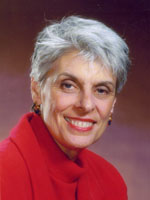 Bena Kallick
Habits of Mind